Google's New Logo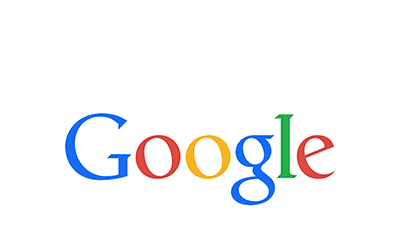 You've probably noticed by now that Google's logo looks a little bit different. The search giant revealed its new look last week: a serif-free, open-faced font that loses the embossed look and replaces its icon—formerly a lower-case 'g'—with an upper-case, multi-coloured letter. It's also a heck of a lot lighter (around 300 kb as compared to the old logo's 14,000 kb load).
As with any branding change, the new logo has been met with some very mixed opinions. In ditching the serifs, Google has been accused of "filing off its dignity" with letters that look like refrigerator magnets, while a poll by Mashable  reports that just over half of respondents in a 3,000-person survey  actually like the change.
In a blog post about the update, Google says the old logo was built in the days when "Google was one destination that you reached from one device: a desktop PC" and states the new look reflects the fact that users interact with Google via many different platforms.
What does the Status Bureau crew think of the new look? It's about time! We see the Google logo around 200 times per day, and in our books, this is a fantastic update. The old logo was designed more than 15 years ago, so it was definitely time for an update, and Google did the right thing by refreshing the logo rather than redesigning it. Simplifying and modernizing is always safer than a total overhaul. Brand recognition is a valuable thing, and Google's logo is still recognizable.
The simplicity that comes with a lightened graphic load means it's going to undoubtedly resemble other logos, which is unfortunate, but remember, logos are often not good or bad on their own: the organization's performance feeds into the meaning. See Nike and Coca-Cola: bad logos from a design perspective, but the crowd still goes wild. So we can debate and dismiss all we like, but in the end, the only real judge is time itself.